Meet the team at Beechboro Physiotherapy
Grant Collins
Senior Physiotherapist
Grant graduated from Curtin University in 1998 and worked in hospital and private practice settings. He then spent five years in the UK working predominantly in private practice. This included working with professional golfers and footballers. Since returning to Perth, Grant has continued in private practice, joining Beechboro Physiotherapy in 2007. He has had ongoing involvement with high-level athletes and is part of the Hopman Cup medical team. Grant has incorporated the use of Graston Technique for the treatment of various musculoskeletal conditions. His particular interest is in the treatment of spinal pain, headaches and shoulder injuries.
When away from work he enjoys spending his time outdoors with his wife and four children. Grant enjoys all sports and likes to stay active with paddling and cycling. With over 20 years of experience as a Physiotherapist he understands the impact that pain and injury can have on a person's lifestyle.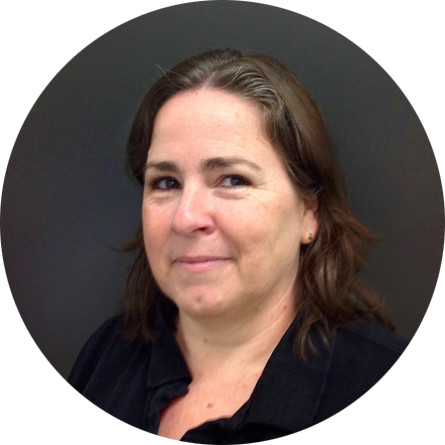 Karen Saggers
Senior Physiotherapist
Karen joined Beechboro Physiotherapy after graduating from Curtin University. She has since completed further studies in the treatment of shoulder and spinal pain. Karen has a special interest in nutrition and is very aware of the role this can play in recovery from injury and on the body's ability to function.
Karen spends her 'spare' time playing golf, practising golf or planning her next golf game. Karen combines her expert Physiotherapy knowledge, with advice on nutrition and mindset to bring about the best possible outcome for her clients.
Kevin Forrest
Physiotherapist
Kevin joined Beechboro Physiotherapy after graduating from Curtin University and has now been with the team for ten years. Kevin enjoys the variety of patients seen in the private practice setting but has a particular interest in helping people with back and neck pain.
Pilates and exercise rehabilitation is a big focus for Kevin and he has a high level of experience in this area after undergoing extensive Pilates training in 2010. Kevin enjoys being able to incorporate his Pilates and exercise knowledge into his management of everyday clients. Kevin has also completed further training in dry needling, shoulder pain and sports injuries.
Outside of work Kevin enjoys spending time with his wife, baby daughter and labradoodle. Kevin still loves to travel however the baby has certainly affected the rate and pace of travel. Kevin still enjoys most sports and follows the AFL closely, where he is a long suffering Fremantle Dockers member. Kevin also enjoys following cricket, soccer, and some American sports.
Caitlin Park
Pelvic Health Physiotherapist
Caitlin graduated from Curtin University in 2009 and spent two years working in private practice in regional WA before spending 12 months in the UK. Caitlin joined the Beechboro team on her return to Perth in early 2013. Since graduating as a Physiotherapist Caitlin has completed further studies in advanced dry needling (acupuncture) and sports injury management. Caitlin has also completed postgraduate studies in Continence and Women's Health enabling her to manage a range of conditions in this specialty area. This compliments the extensive study Caitlin has completed in Pilates, which she uses in the treatment of many of the conditions she sees every day.
In her spare time, Caitlin enjoys playing hockey and has represented WA at the Women's State Country Hockey Championships.
Leon completed his Physiotherapy degree from Curtin University in 2014 with First-class Honours.
Since graduating, Leon spent a couple of years working in a residential aged care facility where he developed his manual handling skills and a holistic approach to treating his patients. He then commenced working in private practice where he has been able to fulfil his passion – seeing a wide variety of conditions whilst striving to help patients get better and stay better. Leon has completed courses in dry needling, allowing him to be further equipped to assist patients.
In his free time, Leon goes to the gym and enjoys playing basketball and soccer socially.
Matt Gomes
Physiotherapist
Matt graduated from Curtin University in 2005 and has since worked in the private practice and workplace health settings prior to starting at Beechboro Physiotherapy. Matt enjoys treating all kinds of injuries with a particular interest in sports and gym rehabilitation. He has further training in Clinical Pilates, dry needling and various methods of strapping and taping so he is well equipped to assist his patients throughout their recovery.
When not working Matt enjoys exercising or getting outdoors being active either running, cycling or heading down to the beach.
Leigh Campbell
Pelvic Health Physiotherapist
Leigh graduated from Curtin University in 2009. She has worked in multiple private practices and hospitals around Perth, which has resulted in a wide and varied skill set. After having her first child and experiencing the challenges of the childbearing years, Leigh returned to Curtin University to complete postgraduate studies in Continence and Pelvic Health. She is passionate about this area and hopes to empower anyone suffering from pelvic issues.
Leigh enjoys music, gardening and staying strong and fit. She particularly loves spending time with her kids at the beach or in the bush.
Leah Poustie
Massage Therapist
Leah started her career as a Certified Gym Instructor and qualified as a Certified Gym Coach before changing direction and studying remedial massage. She gained a Diploma of Remedial Massage in 2006 and worked in various health clinics and day spa's before joining Beechboro Physiotherapy in 2010. Since then, she has built a strong client following with her combination of technique and experience. Outside of work, Leah keeps fit playing netball; likes watching the Dockers win; and enjoys driving her 4WD and camping in the great outdoors!
Adam Hurrelbrink
Massage Therapist
Adam received his Diploma in Remedial Massage Therapy in July 2012. Prior to this, he has worked as a postman, barman, cook, machine operator and forklift driver amongst various other things. Along with his present work at Beechboro Physiotherapy and Midland Physiotherapy, he also does massage on a volunteer basis on Friday mornings at the Solaris Care Unit in St John of God Hospital, Subiaco.